The best salad recipes are available for everyday and in almost every occasion. There are salad recipes if you want a light dinner, to bring to potluck parties, if you are on a diet, to use as side dish for school lunch meal or for a holiday party such as Christmas, Thanksgiving or Halloween. Various salad recipes are available in different types which make it easy for you to narrow your choices. Some of these types are vegetable, greens, bound, fruit, entrée and dessert. When it comes to choosing the best salad recipes, it helps if you know what kind you want to eat or serve.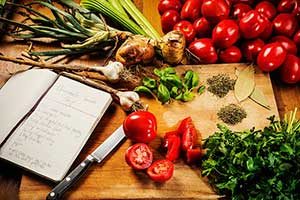 Green Salads:
If you are searching for a healthy and satisfying side dish or appetizer, nothing beats green salads. They are simple, easy and quick to prepare. For people who are on a weight loss program, green salads can become their main dish.
Vegetable Salads:
They contain all vegetables other than green and leafy such as lettuce and cabbage. Vegetable salads are low fat and healthy options. They are popular as side dishes but you can also opt to make them as appetizers or even as main dish.
Entrée Salads:
This type of salad is served as the main meal. Usually, they include meat, chicken, beef, seafood or fish. You can mix them with greens or vegetables. These salads are packed with nutrients such as protein, carbohydrates and vitamins. Some examples are chef salad, Caesar salad and cob salad.
Dessert Salads:
This type of salad is popular at large gatherings or potlucks. A perfect ending to a perfect meal. You can have recipes for cookie salad, fruit salads, salads with whipped or gelatin topping or any sweet versions.
Bound Salads:
Bound salads are usually made with thick sauce such as pasta salad, potato salad, macaroni salad, chicken salad. The most popular bound salad is pasta which takes many forms. Some have Italian flavor while others are Asian inspired. Pasta salads are very versatile that they can be served as your main dish, appetizer, side dish or even dessert.
Choosing the best salad recipes for a meal can be quiet difficult for the simple reason that there are so many available choices out there. That is why it helps to know the type of salad that is appropriate for the occasion or that will fit your budget and requirements. You can find some ideas online from Food Network, Paula Deen, Emeril or Rachael Ray.
For example, you can make a homemade angel hair pasta salad using whole cooked and peeled shrimp and chicken breast. Or you can substitute them with seafood or meats. For this type of salad, ranch dressing seems to be a good choice. However, you can use any bottled, homemade vinegar or creamy will do.
Other ingredients are 4 sliced green onions, chopped bell pepper, thinly sliced medium carrot, a can of sliced mushrooms, ¼ cup Parmesan cheese, a teaspoon or oregano, cloves of garlic, salt and pepper.
Cook the pasta as directed in the package. Make sure that you follow instructions accordingly so as not to overcook the pasta. In a large bowl, combine and mix vegetables, cheese, chicken and spices. Add the pasta, mix, then pour in the dressing sparingly while mixing it into the salad. Add pepper and salt to taste. This salad is best served cold.