Cooking for a crowd can be a lot of work. Not to mention expensive. If you are looking for some ideas on budget cooking for a crowd then you are in the right place. A crowd could be a large family or a group of people coming over for a party. No matter what the reason for cooking for a crowd, you need ideas that will help you spend less money. Budget cooking for a crowd is possible.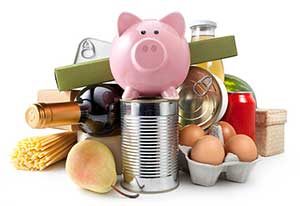 Setting a budget is the first thing you need to do. You will need to know exactly how much money you have to spend so you don't go overboard. Planning your meals in advance will help. Another way is to plan your meals around the coupons you have and what is on sale at the store.
Budget cooking for a crowd can be much more cost effective than you may think. There are a number of ways to make good food for less.
Some of these tips will depend on the type of event you are having, so you will have to decide if they will work for what you are hosting.
o Guests can contribute too
One way to do budget cooking for a crowd is to have your guests bring a dish with them. You could ask each person to bring whatever they want or you can ask them to bring something specific. Usually these items would be either drinks, a salad or a dessert.
o BBQ is for ideal for the Budget Conscious
If it's summer time out you could have a BBQ rather than a fancy sit-down meal inside. Serving hamburgers and hot dogs are less expensive than steaks or seafood., so if you want to do budget cooking for a crowd its essential that you bear that in mind. People love the smell of the BBQ and the food is wonderful and not something you get every day. You might check with the butcher block in your store to see if they offer discounts for larger quantities of meat purchased.
o Eliminate Catering
Preparing the food yourself instead of having it catered in will mean huge savings. At times people use a catering service because it's easier and takes less time, but the cost involved can be hard on your pocket book.
o Prepare Inexpensive Easy To Fix Family meals
Serving your family a huge pot of spaghetti or lasagna can be less expensive than fish or steak. You can serve garlic bread and a vegetable and the cost of the meal is under $15 depending on the number of people you are serving. You can also serve hamburgers and potato salad with corn on the cob and will be spending less as well.
Budget cooking for a crowd doesn't mean you have to sacrifice taste, quality or quantity. Planning your meal and not being afraid to ask for help is a great way to stay within your budget and have a nice meal. When it comes to your family if you explain why you need to budget and spend less, they will understand.
By now you should be convinced that budget cooking for a crowd is a good way to save money and to make your dollars go farther when entertaining a crowd.